Fresh-Aire UV
HVAC > Air Purification

Tags: Air Filtration, Air Purification, Commercial, Fresh Aire UV, HVAC, Industrial, Residential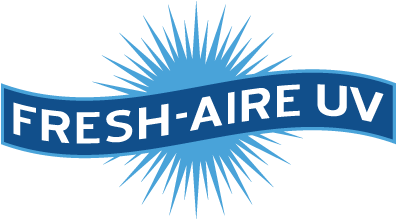 Indoor air pollution can be divided into 3 categories: Particulates, Mold/Germs and Odour's/VOC's. Conventional filtration is effective against particulates, like dust, but has no effect on the other two thirds. Fresh-Aire UV light products, such as Blue-Tube UV, are proven to sterilize biological contaminants like mold, germs, and viruses in the air and on air system surfaces. Fresh-Aire's award-winning APCO products neutralize odor-causing VOCs as well as biological contaminants inside the air system and throughout the home.
Fresh-Aire UV are the makers of the world's best whole-house UV light and activated carbon air purifiers for both residential and commercial application.
All parts come with a lifetime warranty and best of all we are Ozone Free!
For more info you can visit Fresh-Aire UV's website.