Perfect Aire Residential HVAC Products
HVAC > Residential Hvac > Perfect Aire Residential HVAC Products

Tags: Air Conditioning, Heating, Humidity Control, HVAC, In Room, In Room Air Conditioning, Mini-split, Mini Split, Quick Connect Kits, Residential


Discover Home Comfort That Is Built to Last
NEW! Please visit infraAir for all your HVAC Inquiries.

infraStruct is proud to represent a wide range of innovative residential products from Perfect Aire, an industry leader in innovative, efficient and reliable residential HVAC (Heating, Ventilation, Air Conditioning) products.
Since 2009, Perfect Aire has been producing heating and air conditioning solution to fit any room in any climate.
Room Air Conditioners
Available in sizes from 5,000 to 28,000 BTU's.

View PDF Catalog here
Mini-Split Air Conditioners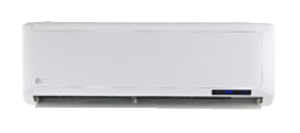 Stay warm at temps down to -30C (-22F). Available in sizes from 9,000 to 24,000 BTU's.

View PDF info page here
Quick Connect Kits
Easily add efficient ductless heating and cooling to any room of your house

View PDF brochure here
Other Products
Perfect Aire is your source for many other HVAC related products including humidity control, fans, heating and a wide range of accessories.