Air and Pipelines - A Love Story Webinar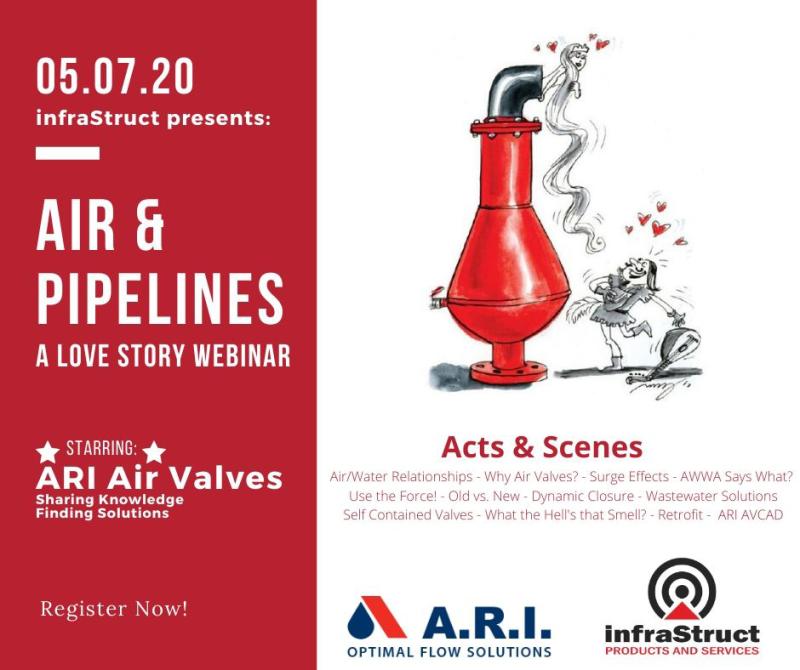 Articles > Air And Pipelines A Love Story Webinar
Published: Mon, May 4, 2020
Contributor: Jordan Verlage | Profile | Articles
Tags:
Air Valves
,
ARI
,
Optimal Flow Solutions
,
Pipelines
,
Webinar
Please join Jordan Verlage on May 7th, 2020 for an A.R.I. Optimal Flow Solutions webinar that explores in depth the relationship between air and pipelines, and how ARI's air valves and knowledge set engineers, contractors, and operators up for success!
Registration required on LinkedIn.