It's Finally Here! Before and After.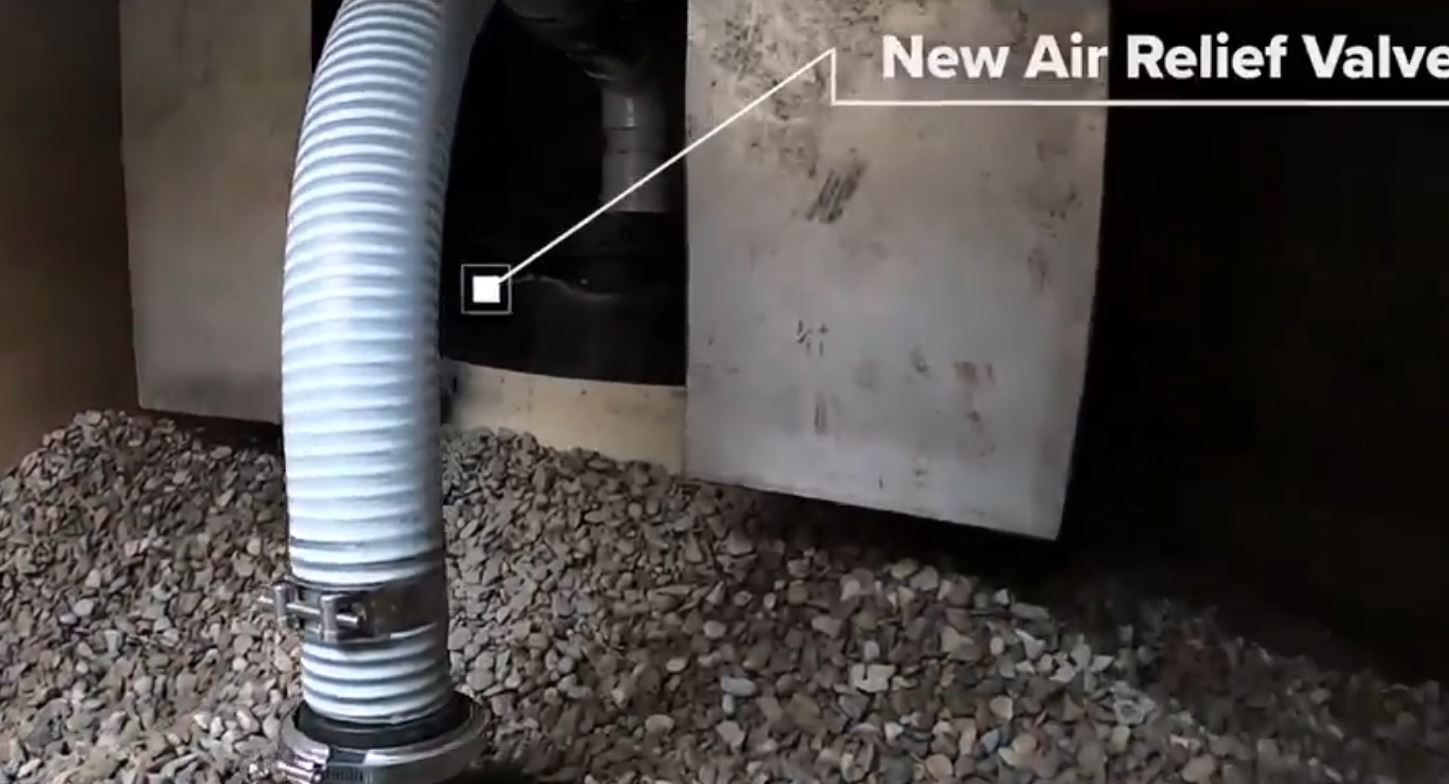 Articles > Air Valve Scrubber Before After
Published: Thu, Nov 25, 2021
Contributor: Jordon Bergen | Articles
Tags:
A.R.I.
,
Air Relief Valves
,
Air Vales
,
Before And After
,
Confined Space Entry
,
Odor Control
,
Odour Control
,
Retrofit
,
Scrubber
,
Syneco Systems
Please take a minute to watch our clip showcasing the before and after of these Air Relief Valve Chambers and Odour Control Systems!
The days where the operators need to perform a confined space entry just for routine maintenance on this system are over.
Lets summarize what this system provides when compared to the previous:
Ease Of Access: The Air Relief Valve, Isolating Valve and Odor Control system has been relocated to be immediately accessible at each hatch. This has removed the need for a confined space entry and decent into the previously 4.9m (or 16') deep chamber.
EaseOfMaintenance: The new A.R.I. USA Combination Air Relief Valve offers a plethora of quality of life improvements over a conventional Air Valve (to an extent that it will warrant its own showcase in the near future). The process of removing this air valve can be broken down into three simple movements: Isolate, Twist, Lift.
Ease Of Labour: This particular 3" Stainless Steel Air Valve is still no feather weight at, but at 60% the weight of a conventional air valve, these Valves will quickly become an operators new best friend.
Ease On The Senses: Speaking of friends, nobody wants smelly friends. That is why these Air Valves have been paired up with a passive Odor Control System that will "scrub" out any H2S and related Sanitary Sewer smells.
Thanks for your time reading through this one and feel free to chime in with any questions or comments on our journey of creating the ultimate "System designed with the operator in mind!"