Gushing Leak Polyurethane Repair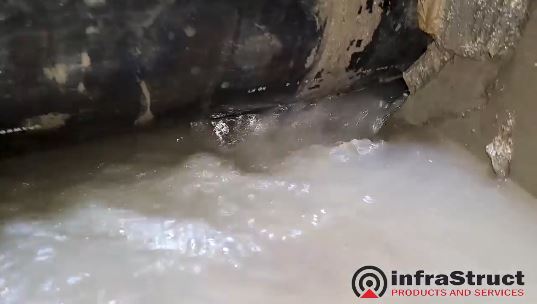 Articles > Gushing Leak Polyurethane Repair
Published: Thu, Feb 3, 2022
Contributor: Jordon Bergen | Articles
Tags:
Curtain Grouting
,
Gushing Leak
,
HDPE Pipe
,
Polyurethane Foam
A quick before and after clip for your viewing pleasure today!
Featured is a gushing leak at the invert of a 10" HDPE pipe that was repaired using single part polyurethane resin.
This was one of many failures on this particular project due to a sudden mid-project change in geotechnical conditions in the area.
The worst of these chambers required two 2" submersible pumps, each with a capacity of 62 Gallons per minute working together to keep up with the infiltration before we could get them sealed off.