Polyurea Coating / Relining
Municipal > Sanitary Stormwater > Relining > Polyurea Relining

Tags: Coating, Infrastructure, Lining, Manholes, Manhole Toolbox, Municipal, Polyurea, Polyurea Coating, Polyurea Lining, Relining, Secondary Containment, Spill Containment, Tanks, Vaults, Waterproofing


Polyurea coatings are perfect for situations where a leak-proof, flexible but firm protective layer is needed.
With our advanced application systems, large areas can be coated consistently in a short amount of time. Our product is sourced from the best suppliers in the industry and meets or exceeds all industrial certifications.
360 Degree image of completed Polyurea lined Manhole - Before
Use your mouse, stylus or finger to move left to right, up or down
360 Degree image of completed Polyurea lined Manhole - After
Benefits
- Resists denting and scratching even in high-wear areas
- Holds shape firmly yet flexible enough to avoid breaking or chipping
- Leak proof with seamless application
- Absorbs impact to reduce vibration and noise
- Bonds permanently and dries in seconds for fast and easy applications
- Reduces slipping and skidding with textured surface
- Protects against corrosion and rust from elements or most chemical applications
Applications
-Secondary Containment
- Spill Containment Linings
- Spill Containment Berms
- Overhead, In-Ground Pipes
- Containers, Tanks
- Hoppers, Storage Bins
- Construction Equipment
- Waterproofing

Polyurea coatings produce application properties such as instantly quick cure, even at temperatures well below -20°C. They are resistant to humidity and water infiltration. Polyurea has a high bonding strength, hardness, continued flexibility, tear and tensile strength, abrasion resistance, and chemical and water infiltration resistance.
Our goal is to offer you a product monolithically applied from the bottom of the assembly, right through the throat and opening to completely stop water infiltration and corrosion to the structure.
Our Polyurea Application Service
In today's aging sewer and water infrastructure, brick and mortar manholes and conventional manholes for example, are very vulnerable to water infiltration, crumbling, concrete scaling, exposed reinforcement and decay. Polyurea is part of a long-term solution. Our workers are trained and certified on how to apply polyurea to stop deterioration and strengthen walls of all different types of chambers; water cisterns and storage tanks, electrical vaults, conventional precast manholes and any above ground or underground structure. This is a long-term solution instead of patching existing problems or completely rebuilding and/or removal and replacement which is very costly.
Product/Bulk Sales
Don't need an application service? Talk to your infraStruct sales rep about product/bulk sales.
Related Pages and Articles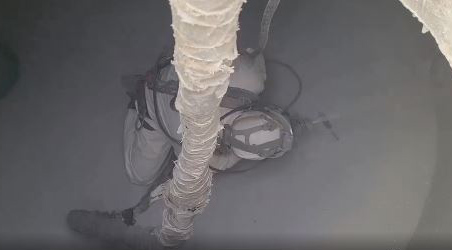 Pumpstation Overflow Chamber Service Life Extension
Published Thu, Apr 1, 2021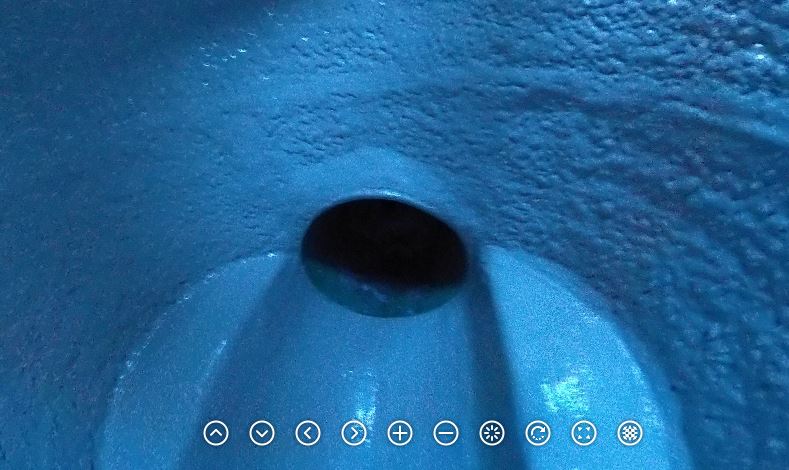 Langley Manhole Rehab in 360 degrees
Published Wed, Mar 31, 2021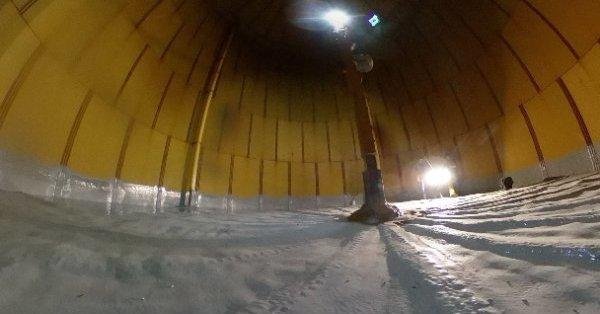 Emergency Tank Lining Immediate Mobilization
Published Tue, Jan 14, 2020