Mueller Echologics is a huge success in the Town of Sturgis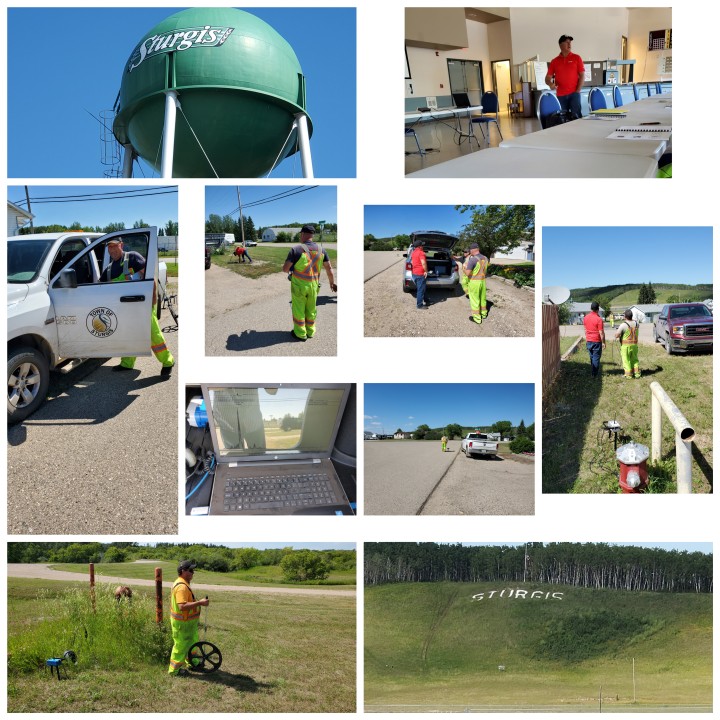 Articles > Mueller Echologics Is A Huge Success In The Town Of Sturgis
Published: Fri, Sep 4, 2020
Contributor: Wade Hastings | Articles
Tags:
Civil
,
Echologic
,
Leak Detection
,
LeakFinder ST
,
Mueller
,
Municipal
,
Saskatchewan
,
SK
,
Sturgis
,
Water
Facing higher than normal water loss in recent years, the town of Sturgis, SK. was inclined to find a technology that could reduce, and ultimately prevent, water loss from occurring within their water distribution system. With an average water loss currently at 60,000 gallons per day, the time to find a solution couldn't have been anymore critical.
Initial contact was made when Wade Hastings, from infraStruct Products and the acting Echologics agent, met the Sturgis operators at the SWWA Conference in 2019. Wade was able to go to Sturgis to conduct an Echologics LeakFinder ST demo with the town shortly after the conference to showcase the technology and ultimately help solve their water loss problem. The demo was conducted with complete success; multiple leaks were found and later proven by the operators. The town ended up purchasing a Mueller Echologics LeakFinder ST correlator which included a full two-day onsite training on how to accurately use the equipment and how to identify the most critical leaks in their distribution system.
The two days of training was a great learning experience for the operators. It was great to have had the opportunity to get Chris Oates, from Mueller Echologics, to Saskatchewan during these unprecedented times. Chris Oates is the regional operations manager at Echologics and has 15 years of experience in the field. His experience is a huge asset when training municipal operators and discussing distribution systems. The training that was completed by Chris also counted towards the operators CEU credits that are required to keep their operator certificates valid.
When the team at infraStruct Products and Services was given the opportunity to represent the Mueller Echologics line, they were very excited to be able to offer their municipal clients such a great resource. This product line from Mueller Water Products has the ability to pinpoint leaks using acoustic correlating software and superior detection sensors. What does this mean to a municipality? no more digging dry holes and the ability to proactively find leaks before they become problematic.